"Spotlight: Exposing Child Sexual Abuse" Presenters
This year's conference is focused on exposing child sexual abuse. A team of presenters will enhance the community's understanding and response to this form of child abuse.
We know children are the innocent victims of sexual abuse and they often carry the scars throughout their lives. Many times they perpetuate the cycle. Through building awareness and education, the hope is that we can find ways to break this cycle.
Tamara Hillard, LICSW
Tamara Hillard, LICSW, is a psychotherapist and trainer/consultant with over 20 years of experience in working with trauma impacted children and adults. Tamara provides regional and national trainings/presentations through her private practice, TRUE NORTH Counseling and Consulting, based on Cape Cod, in Massachusetts. Tamara presents on therapy and treatment issues regarding recovery from Childhood Sexual Abuse, especially with regard to trauma-focused work with children and teens. Tamara served as the Clinical Treatment Specialist/Clinical Director of Children's Cove, the Child Advocacy Center for Cape Cod, Martha's Vineyard and Nantucket, for 13 years, from June 2000 until June 2013.
Ms. Hillard has a Master's Degree in Social Work from the University of Vermont. Prior to moving to Cape Cod, Ms. Hillard lived in Vermont and was in private practice, while also serving as the Clinical Supervisor and therapist for OUR House, The CAC for Central Vermont, from 1996 to 2000. Her background includes office and school based therapy, consultation, supervision, and training/teaching with a focus on working with victims of abuse.
Ms. Hillard takes an active and creative approach to evidenced based, Trauma-Focused Cognitive-Behavioral treatment and actively challenges the Gestalt of thinking patterns that can negatively affect emotions and outcomes. She currently works with adults, children, and families, on Cape Cod, providing treatment, EMDR, consultation/supervision, parenting education, and National/Regional presentations/trainings, with a specific focus on recovering from childhood sexual abuse and the building of resilience and "active prevention skills".
Tamara is currently writing a book for providers.
Steve LePore, 1in6
Steve brings over 28 years experience in nonprofit management and consulting to 1in6, which he founded in January 2007. He originally worked in the private sector as Director of Human Resources for Six Flags Corporation and Landmark Entertainment Group. In 1988, Steve co-founded My Friend's Place, a resource center for homeless and runaway youth in Hollywood, California and became its full-time Executive Director in 1990. In June 1999, he left My Friend's Place to found the Santa Clarita Valley Youth Project, a community-based outreach program preventing high-risk behavior among students in his own neighborhood. Steve is a Durfee Foundation Stanton Fellow (having researched effective strategies to address difficult social issues and create change through program and policy development) and served on the board of CALCASA (the California Coalition Against Sexual Assault).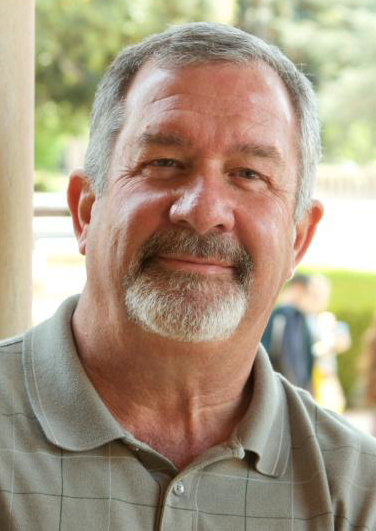 Ana Soto-Limon
Ana is a 36-year-old Latina who was born in Mexico and was brought to this country by her mother at age 13. Soon after her arrival to the small farming community of Yettem CA, Ana was removed from her mother's care due to her mother failing to protect her from sexual abuse. Ana would become a ward of the court until the age of 17 and it was this experienced that defined her history as a former foster youth and a survivor of sexual abuse.
Ana has been working in the social service field for over 15 years. She worked fulltime while earning a Bachelors and Master's Degree in social work. Ana started her career as a victim advocate with the local rape crisis center in Tulare County, advocating for victims and their families, and providing outreach and education on sexual assault violence prevention. Ana's experience in the field includes supporting families as a skills trainer with Wraparound services focused on strength based approaches. Her skills have developed as she's worked with children, Transition Age Youth (TAY), families and adults dealing with a variety of behavioral and mental health issues.
Ana currently works for Kings County Behavioral Health as a Mental Health Clinician/Therapist. She is working towards her hours for licensure to become a Licensed Clinical Social Worker. Ana possess an array of specialized clinical training including, Dialectical Behavioral Therapy (DBT) and Parent Child Interactive Therapy (PCIT) in both English and Spanish. Her area of interest lies in assisting individuals in overcoming trauma and in gaining wellness and recovery.
Ana's motto is, "When we are faced with challenges and/or problems, gaining education is the greatest act of rebellion against suffering. Education gives us choices and skills to break the chains that keep us from living the life we want to live."
Jennifer Noelani Boteilho
Jennifer Noelani Boteilho is the Program Manager for Family Services' Rape Crisis Center in Tulare County. Jennifer has both a Bachelor's and Master's degree in Psychology. She was hired at Family Services in 1998 as a Prevention Specialist and was promoted to Program Manager in 2003. Prior to working at Family Services, Jennifer directed a pre-school for low income families in the Bay Area for 5 years.
She coordinates Tulare County's Sexual Assault Response Team, serves as the Board President for the California Coalition Against Sexual Assault (CALCASA), is part of the California Department of Public Health's Rape Prevention Education Statewide Strategic Planning Team, and is on the Steering Committee for the Central Valley Freedom Cooalition. Jennifer is a dynamic and much sought after public speaker. She provides comprehensive training on human trafficking, child sexual abuse, internet sex crimes, history of sexual assault, cultural competency, rape prevention, trauma-informed crisis intervention and much more. She also facilitates a 40-hour Certified Rape Crisis Counselor training for Family Services.
Jennifer was the recipient of Soroptimist International of Visalia's 2015 Ruby-Making a Difference for Women award, CALCASA's 2007 Statewide Outstanding Sexual Assault Program Director award, the 2006 Excellence in Achievement award from Celebrate the Child Within, Inc. and the 2009 Invaluable Service award from the Tulare County District Attorney's Office.
Martha Rodriguez
Investigator Rodriguez began her career in law enforcement in 2009 as an officer in rural Mendota, California, where she worked her way up to the rank of Corporal before joining the District Attorney*s office in 2013. Investigator Rodriguez is currently assigned to the Crimes Against Persons Unit where she has been investigating domestic violence, sexual assault, violence against women, stalking and human trafficking cases for the last two years.
Investigator Rodriguez attended the POST Police Academy at College of the Sequoias, and holds a Bachelor of Science degree in physiological science from the University of California, Los Angeles. She recently completed her Master of Science degree in criminology from California State University, Fresno, where one of her master*s comprehensive exams was focused on human trafficking. She is fluent in Spanish and has earned her Basic, Intermediate and Advanced POST certificates.
Investigator Rodriguez has attended numerous relevant trainings and conferences including Human Trafficking of Minors and Advanced Human Trafficking of Minors, Economic Opportunities Commission's 5th Annual Conference on Human Trafficking, and End Violence Against Women International Conference on Sexual Assault, Domestic Violence and Human Trafficking. Investigator Rodriguez has provided several human trafficking presentations to various community service groups across Tulare County to raise awareness and education on human trafficking. Investigator Rodriguez has worked with various local and federal law enforcement agencies to identify and rescue human trafficking victims as well as prosecute their traffickers.
Cindy Underwood
Cindy Underwood began her career as a prosecutor with the Office of the District Attorney in 2007. She graduated from Chapman University with a degree in Political Science in 1997 and obtained her juris doctor from Whittier Law School in 2006. She has prosecuted misdemeanors and felonies in Visalia, Porterville, and Juvenile Divisions including homicide, narcotics, sexual assault, violence against women, and human trafficking. as had defendants plead to a total of over 200 years to life in state prison.